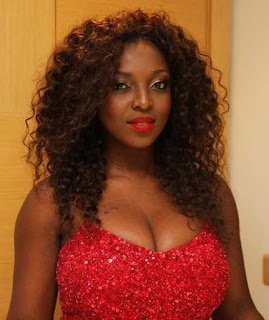 JOIN BLISSGH TELEGRAM CHANNEL!
Actress: Yvonne Okoro
Coded, a member of award winning formidable group (4×4), has apologised to 'Ghana Must Go' movie producer, Yvonne Okoro, for liking a page on social media (Instagram) which talks bad things about Ghanaian female celebrities.
The apologetic member took to his official Instagram page and posted a picture of Miss Okoro and rendered an unqualified apology to the award winning actress.
According to the featured wicked and bad ragga singer, "I want to use this platform to say sorry to Yvonne okoro…there is a page on Instagram disrespecting our celebrity ladies and I mistakenly liked Yvonne's picture on the page."
He added: "I have so much respect for all the ladies in the industry and I will never disrespect any lady by supporting another person. Please forgive me Yvonne I'm not a saint myself, I'm really sorry."
Source: Today Newspaper
Related News:
Bookmark BlissGh.com for your Latest Music Downloads and Promotions, Ghana Music | Nigerian Music | Jamaican Music | South African Music | Tanzanian Music | Gospel Songs | Classic Oldies Songs | Trending & Entertainment News | Music Videos | ALl in one Place ;) Just Log On!.
JOIN BLISSGH TELEGRAM CHANNEL! # All the songs,images,videos,etc. are the property of their respective owners. Blissgh.com is a promotional website, All the downloadable content provided on this site (All materials) is for testing/promotion purposes only. All files placed here are for introducing purpose. READ FULL DISCLAIMER