WOW: Gunman reveals why he wanted to kill president Mahama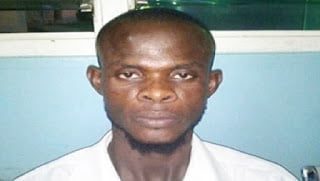 The suspect, Charles Antwi who was arrested at the Ringway Assemblies of God church for carrying a loaded gun has confessed that he went there to kill President John Dramani Mahama.

He said this in court on Tuesday. He told the court presided over by Justice Francis Obiri that he wanted to kill the President Mahama to take over his position.
Charles Antwi further told the court that he had to be sworn in as president when president John Evans Atta Mills died. He said, that was his fourth time going to the church. – More soon…
The gunman who said he had wanted to assassinate President John Mahama has been sentenced to 10 years imprisonment.
Credits: CItifmonline . com