I'm Gay and supports Gay rights -Panji Anoff Reveals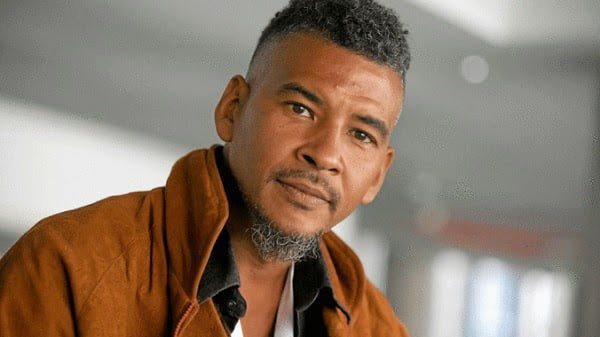 Ghana's highly respected music producer and artiste manager, Anoff Panji, has publicly declared he is gay though the country has an open homophobic culture.
"I wish to announce today that I am gay, so that all the people who don't want a gay friend on facebook, can unfriend me now. I will miss you all, but I think it will make my Facebook world a better place," Panji wrote on his official facebook page last Monday, becoming the first Ghanaian celeb to publicly reveal his sexual orientation.
Panji is the manager of King Ayisoba, Wanlov the Kubolor, M3nsa Ansah, Yaa Pono, King Luu, Mutombo the Poet, Atsu Numadzi and Mawuko Kuadzi.
Though his statement earned him some insults, many were of the opinion that the Facebook account could have either been hacked or he was using the word "gay" in a certain context since he is a married man with children.
But the renowned artiste manager on Thursday seemed to have cleared doubts on the meaning of his statement when he told Hitz FM on Thursday, "I wrote that because I realise that as I was reading my facebook page and I was coming up against a lot of prejudice and I believe in freedom and I believe that a crime without a victim is not a crime.
"If I am here and I love my boyfriend I don't see why it is a crime against any human being because who is the victim? This is something that two people have agreed on so who is the victim in this case? So I don't see how it is a crime or I don't see how I have made a wrong statement," he added.
Asked if he was gay, Panji replied, "Yes, that is the statement I made."
He explained further: "I thought the mode of discrimination levelled against gay practices would have helped me out and earned me the same criticism but that's not happening. With this feedback, those afraid to make public their sexuality, the impact isn't that serious as it seemed," Panji chorused.
The implications of Panji's statement are not yet certain because Ghanaian homosexuals live in fear and suffer a serious condemnation from society.
There have been reports of people who have been beaten up on the streets or even chased out of their neighbourhoods because they were suspected to be homosexuals.
By Halifax Ansah-Addo (Twitter: @HalifaxAnsahAdd)