NPP Poses The Greatest National Security Threat To Ghana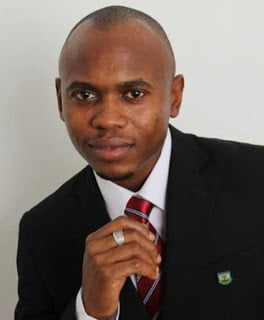 NPP Poses The Greatest National Security Threat To Ghana- Alhaji
Dori
Following the story of the three ex-police officers from South Africa currently under the BNI custody for suspicious conducts and engaging in acts that have serious National security implications.
Alhaji Dori a leading member of the NDC says he is worried over the development as this tactically inferior tactics of engaging foreign ex-service men in training some NPP quasi- security persons for the protection of Nana Addo and Dr. Bawumia poses a serious National Security threat to the nation.
They were allegedly brought into Ghana by Captain Koda, the head of security for NPP flagbearer, Nana Addo Dankwa-Akufo-Addo.
NPP claims the training was to enable its security personnel perfect crowd control and better protect the flagbearer.
However, this behavior by the NPP poses a very serious National Security threat especially going into the 2016 general elections and this issue must be taken as a serious National Security breach. The NPP must therefore be on the National security radar as the party needs to be closely monitored.
But in a statement issued by the Director of Communications of the NPP, Nana Akomea, the party placed on record that the presence of the three men in Ghana is not for any act that can be said remotely to threaten the country's security.
Nana Akomea explained that known security detail belonging to the NPP's presidential and vice presidential candidates were being given routine training by these security experts specialised and licensed to offer VIP Protection.
It was explained in the statement that the two personal drivers of the candidates, as well as the official photographer of Nana Akufo-Addo, were part of the 15 persons undergoing training, which took place on the premises of a well-known, licensed, Ghanaian security company.
In a related development the three South African ex-police officers arrested for training bodyguards and other personnel of New Patriotic Party (NPP) leaders were granted bail in the sum of GHC60,000.
Major Ahmed Shaik Hazis (rtd), 54; Warrant Officer Denver Dwayhe, 33, and Captain Mlungiseli Jokani, 45, were each admitted to a GHC20,000-bail with a surety by an Accra Circuit Court after the Police prosecutors presented their case against them.
The three ex-cops, who were picked up at Agona Duakwa in the Central region for acts deemed as a threat to national security by the Bureau of National Investigations, pleaded not guilty to three counts of conspiracy to commit crime, unlawful training and making false declaration when they made their first appearance in court Thursday afternoon.