Stop 'Dumsor' Vigil… Ga Traditional Council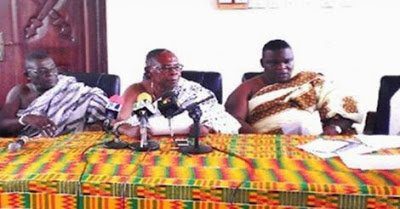 The Ga Traditional Council has petitioned the Greater Accra Regional Police Command to stop a street protest called by some Ghanaian celebrities against the power crisis.
The annual ban on drumming and dancing precedes the celebration of the Ga festival, Homowo. The vigil falls within the period of the ban which starts from Monday May 11 to Thursday June 11, 2015.
Former MP, Nii Tackie Commey who speaks for the Ga Traditional Council told Joy News that although the Council recognizes the right of every individual to demonstrate, it would not entertain any activity that would upset the peace associated with the period of the ban on noise-making.
The petition becomes the third hurdle for a celebrity-led vigil to protest against the unbearable power crisis. The protest dubbed "#dumsor must stop" had earlier faced challenges after University of Ghana and later Total Ghana prevented them from using their premises as a converging ground.
The former MP said the essence of the ban was to "enable them [Ga people] confer with their maker" and feared the dumsor vigil "will not be on conformity with the ban". Organisers of the vigil have said there will be no need for noise as the protest is a simple march.
The vigil is being organised by award-winning movie actress Yvonne Nelson and colleagues such as Ama K. Abebrese, DKB, Van Vicker, EL, Sarkodie, Kwaw Kese, Efya, D-Black, Confident Haugen, Nicky Sammona and others.
But Nii Tackie Commey argued there is no guarantee that the unexpected could happen during the march. He continued that although organisers of demonstrations and protests often pledge to be law-abiding, the opposite often happens.
"There should be total silence", he insisted.
The acting President of the Ga Traditional Council, Nii Dodoo Nsaki II, has asked the public to appreciate the need for Ga Dangme people to celebrate the Ga Mashie Homowo festival.
The Police are yet to respond to the petition.
Source: JFM/Ghana