Update: Court issues bench warrant for Wisa's arrest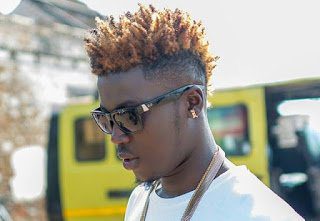 An Accra Circuit Court has issued a bench warrant for the arrest of hiplife musician Wisa who is standing trial for gross indecent exposure after showing his manhood during a performance.

The musician failed to show up in court Friday when the case was called forcing the judge, Abena Agyin Doku to issue the bench warrant for his arrest.
Wisa's lawyer, Jerry Avenorgbor, who was absent during the last hearing on January 25, was in court without his client.
A source told Myjoyonline.com that after the bench warrant was issued, Wisa later showed up at the court premises after his lawyer tried frantically to reach him.
Jerry Avenorgbor, together with Wisa, went to see the judge but failed to convince her to withdraw the bench warrant. The musician, using his counsel's coat as a disguise, quickly left the court premises.
During the last hearing, the court had given state prosecutors February 5 to provide evidence that Wisa exposed his manhood on stage.
The court gave the order after Detective Edward Agyei Odame of the Criminal Investigations Department (CID) failed to present any evidence in court Monday when the case was called.
Detective Odame told the court that he failed to present the evidence, which was a video of the incident, because the lady in charge of the evidence room where they keep the exhibits was unavailable.
The rapper, born Eugene Ashie, allegedly showed his manhood whilst performing at this year's Decemba 2 Rememba concert organised by Accra-based Citi FM on December 24, 2015.
Midway through his performance on stage, the musician while wiggling his waist behind a voluptuous lady drew down his white boxer shorts which was already showing in his saggy jeans and pulled out his manhood, rubbing it behind the lady.
The state was ready to provide evidence for the case when the artiste failed to show up in court.
The case has been adjourned to February 12 and the police is expected to arrest the musician and make sure he appears in court on the adjourned date.
Source:|Myjoyonline.com|