Yvonne Nelson, Sarkodie Knows nothing about Ghana's history – Fake HIV/AIDS Ambassador, Joyce Dzidzor Mensah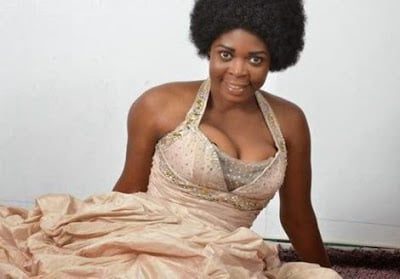 Joyce Dzidzor Mensah
Joyce Dzidzor Mensah who claimed to have been HIV/AIDS positive and became a ambassador, only to turn up many years later to say she is not HIV/AIDS positive is back.
She has added her voice to the #DumsorMustStop campaign, which is turning out to be a way for some attention seekers to get attention.
Joyce Dzidzor Mensah took to her facebook to slam Yvonne Nelson, Sarkodie and the others who are championing the #DumsorMustStop campaign, saying, she feels sorry for them and that they do not know the history of Ghana.
She wrote:
"It's a pity to see Yvonne Nelson, Sarkodie ETC who Knows nothing about Ghana's history as far as energy is concerned speak as if our president doesn't know his left and right. Dumsor started years ago under President John Agyekum Kuffour's administration when Ghana went through a painful erratic power supply before Mahama came to power. Under former president kufour',s administration, there was Dumsor but he also did his best but yet the situation wasn't properly rectified which is giving Ghanaians more challenging times now.

In my opinion, I don't think any president will enjoy being criticized for this long if he knows or have an immediate solution to a particular challenge. No president is perfect but I think President Mahama is human and knows good from bad. Enough is enough. Ghanaians should show a little respect to our leaders and stop insulting them , in the name of Freedom of speech.

What at all will president mahama benefit in deliberately seeing Ghanaians to suffer with dumsor for this long?

I think Yvonne Nelson and co are just looking for unnecessary attention from Ghanaians. Because as it stands now the so call celebrities haven?t come out with any suggestion on how this ?Dumsor? can be solved.

We should all support President Mahama has he promise to solve dumsor permanently
Yes we all want? DUMSOR TO STOP? But not just stop for our generation but stop forever, so lets allow the president to work for us.

JM NUMBER 2 JOYCE MENSAH"
Source: Joyce Dzidzor Mensah/facebook/Peacefmonline