David McDermontt Did Not Travel On A Ghanaian Passport? National Security | BlissGh News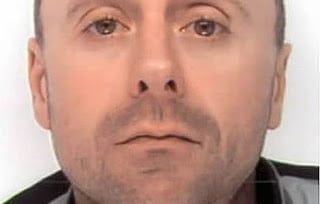 The National Security Council (NSC) has refuted claims by the Ghanaian Times, that David McDermott, the British national who allegedly planned to smuggle 400 kilogrammes of cocaine from Ghana into the United Kingdom, had for the past three years been using a Ghanaian passport bearing the name David Smith to outwit Security.
In the March 15, 2016 edition, the daily newspaper published the story of McDermott's first appearance in court after his arrest with a banner headline "Fugitive Used Ghana Passport''

However, in a statement signed by Colonel EWK Nibo (Rtrd), the NSC described the story as factually incorrect and added that "no such information was given to the press at any point in time''.
According to the statement, the Bureau of National Investigations (BNI) found a Ghanaian passport bearing the name and picture of McDermott at his residence during his arrest on March 11, 2016.
"Checks later revealed that the passport was issued to Adams Obeng, a student of Takoradi Polytechnic on November 13, 2009. This means that McDermott is holding a falsified document, and this has engendered another investigation altogether,'' the statement said.
The statement also added that McDermott could not have used the said passport to travel in and out of the country as purported by the news story.
This particular section of the statement, however, contradicts the facts of the case as presented by the prosecution at the Accra Circuit Court last Monday.
According to the prosecutor, Deputy Superintendent of Police Mr Abraham A. Annor, "further investigations also indicated that the accused is also believed to be in possession of a Ghanaian passport bearing the name David Smith which he had used to travel in and out of Ghana for the past three years''.