Ghanaian musicians "beg" to Perform at shows – 4×4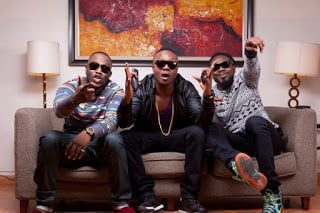 Hiplife group 4×4 has disclosed in an interview in Accra that some Ghanaian musicians beg to perform at certain events.
The group made of captain Planet, Coded and Fresh Prince giving some reasons why events take lots of time said artistes who perform at events are too much which should not be the case. They added the artistes who beg to perform at these events distort negotiations for other artistes.

"The bigger the show, the more 'and many more' artists find themselves on stage and they waste a lot of time. And there is the BTP (Beg To Play) artists too who beg organizers to play. They have spoilt the game. They beg too much and these distort the negotiations when organizers call artists who are currently hot. Because the organizers also want to maximize profit so they will go in for these artists to fill the bill if you demand what they organizers think is 'too much'.
"If you go to a show and the performance doesn't go well, you become frustrated because that's what you are paid to do. It's from some of these frustrations that we did Yesi Yesi and that was after Ghana Meets Naija. We delayed a bit before coming on stage when we were announced, you know how Ghanaians do. After the show organizers use your name and image to advertise the show and the crowd comes out, the same crowd who came to see you will start leaving immediately the MC announces your name simply because the show dragged."
"And we have seen this happen to a lot of big names and even international acts. These problem of delay happens when the "and many mores" are many. You know how these organizers announce artists on the bill in their adverts; 'Sarkodie, 4×4, so so and so and many more!'
"We haven't begged to play a show because we really need money to run the 4×4 brand which everyone can attest is an expensive one. But the industry is better now compared to the past."


Source: Zionfelix.com