I Will Never do a Collabo With Shatta Wale – Cwesi Oteng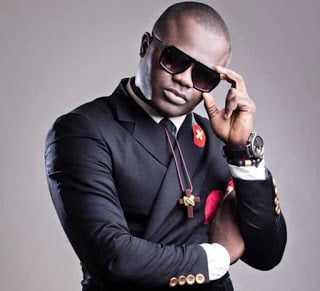 Cwesi Oteng was a guest on Live FM's LBC hosted by Jay Foley and Jeremie to talk about his music journey and new things he is working on.In the cause of the interview, he was asked if he will ever accept to do collaboration with the self-acclaim dancehall king, Shatta Wale and in hesitation, he indirectly said no.
According to the God dey Bless singer, he will only accept collaboration with Shatta only if the song is for a particular project.
"I think we are all doing our thing and everyone should stay in his or her lane but if at any point in time, I will accept to have a collaboration with him or there will ever be a song with the two of us on it, it will be for a project, at any rate, I have received such offers from a lot of people which I have turned down," he said.
Asked what he thinks about gospel musicians featuring secular artistes on their songs and vice versa, he said; " I think a gospel artiste is called to sing to and about Jesus Christ and God whilst the secular ones sing about themselves and that is the line for me. Bottom line is, we should all be in our lane and do our thing.
"Merging these two for me is not necessary though I know this is a debate that has been going on for a long time and it will continue to," he added.
Source: Livefmghana.com