*News*: Judge "probably" wants to teach Kwaw Kese a "solid lesson" – KSM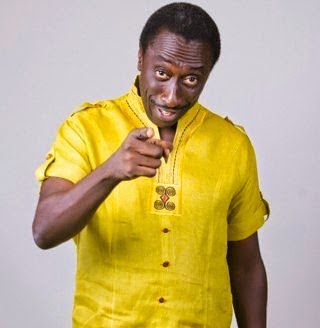 Celebrated Ghanaian comedian, Kwaku Sintim-Misa, has claimed that embattled Hiplife artiste Kwaw Kese would have been released from prison but for the fact that the Judge wants to teach him a "very solid lesson."
'The Man Insane' today personally made an emotional appeal to the judge in open court for a bail in order to seek proper medical attention, but was declined.
Kwaw Kese has been battling with ill-health since December 11, when he was rushed to the Komfo Anokye Teaching Hospital in Kumasi after suffering some abdominal discomfort.
The judge, Justice William Boampong had set yesterday, Monday December 22, for trial to begin but adjourned it to today after the rapper's lawyer indicated that his client had to go back to the hospital for a review.
In Court today however, the judge made a decision to allow Kwaw Kese, real name Emmanuel Kofi Botwe, some time to heal as he returns on January 5 for trial to begin.
'Abodam' is facing charges for publicly smoking weed.
Speaking in an interview with Naa Ashokor on The Zone on Starr 103.5FM, KSM said he believes Kwaw would be pardoned eventually.
"Very unfortunate. Definitely very unfortunate. I think what the judge wants to do, is to teach him a lesson, but finally they would let him go but at least they want to put him in for Christmas and the New Year and teach him a very solid lesson before they let him go. That's what I think," he stated.
Source: StarrFMonline.com