Kofi Kinaata Shouldn't Have Brought Such Dancers On Stage – Berla Mundi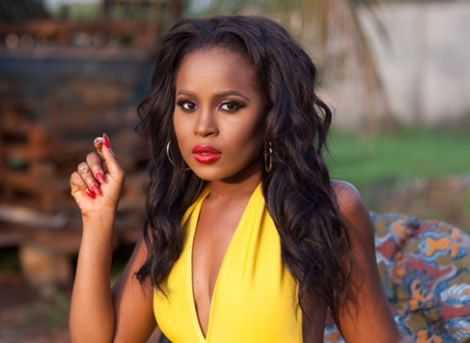 Host of GhOne TV's Rhythmz, Berla Mundi has expressed disappointment after Kofi Kinaata's performance at the 2016 VGMAs on Saturday night.
Kofi Kinaata brought on stage girls wearing extremely skin revealing outfits on stage, twerking while he was performing his 'Susuka' track which was rather supposed to motivate and encourage people.
Before she drew down the curtains for the Monday edition of her show, she congratulated him for winning Best New Artiste and Songwriter of the Year awards, and said;
"I was just very disappointed that while performing Susuka on stage, he had girls barely covered up, doing things that they shouldn't have been doing on stage. I thought that was a no-no-no. I mean i understand when you want to get dancers on stage…but this is a song which is supposed to motivate people."
"His creative team should work on this. You should have seen SP Kofi Sarpong. He was sitting right in front of the girls twerking, and couldn't look. He had to turn like this. He was embarrassed and you could see embarrassment written all over his face."
"Susuka is an advice and you had almost naked girls twerking.", she added.
Watch his performance at 'Show Video'