Leaked Audio: Shatta Wale to deal with Bulldog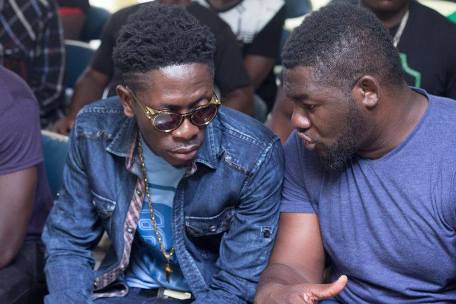 Will the controversy surrounding dancehall artiste, Shatta Wale and his former manager, Bulldog ever end?
Few months after the two parted ways, Chief Executive Officer of Bullhaus Entertainment, Kendrick Yehowada Meek on Thursday posted a lengthy comment and an audio of a phone conversation between the artiste and a lady on Facebook.
In it, Shatta Wale is heard among other things, describing Bulldog as a fool adding that he cannot buy a plane ticket.
"Don't mind him; he (Bulldog) is a fool! If they try to worry you, I will worry them seriously… You Bulldog, you don't have links. Everybody that you know is through me. Ask him… Whenever he (Bulldog) goes to America, I buy him tickets because he can't afford it. He has been bothering me all the time to travel with me," the voice said.
Shatta Wale and Bulldog ended their working relation in December 2015. A statement signed by Kendrick announcing the end of their working relationship did not give any reason. Later on, Shatta Wale came out to say he rather cut ties with Bulldog because the latter threatened to kill him after their verbal altercation.
Take a listen below:
Source: abrantepa.com