Man! Our Money Will be Spent elsewhere – Sonnie Badu tells Yaw Siki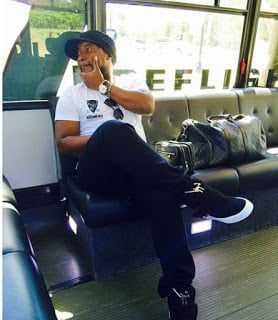 Award winning gospel artiste, Sonnie Badu has reacted to claims by former hiplife artiste, Yaw Siki, that his intentions to help him [Yaw Siki] was for fame.
According to him, his decision to make public his help to the now-turned evangelist was because of the interview he granted to Accra-based JoyFM, which was published on social media platforms.

"It has been drawn to our attention that the young man Yaw Siki has rejected our help based on the following reasons: 1. Because I made it public. 2. Because I want fame from him…The only reason we put it out on Instagram and social media was, we discovered him on social media from an interview he granted in the first place," Sonnie said in a post on Instagram.
He asked why Yaw Siki made his conditions public if he did not want help, adding that, "If he feels he did not need help he should not have granted the interview no normal person would watch that and not want to help".
The UK based artiste revealed, everything meant to be allocated to him would be channelled to other charitable projects following his decision to reject his support.
He said, "We wish him well in all his endeavours … It's still a great thing to serve the Lord so it's a good decision and step he took since there is nothing in the secular world. We were actually interested in reviving his music in the gospel world as well since I was told he only has one single out…"
Earlier the 'Wope Dodo' artiste in an interview on Graphic Showbiz said he would not to accept any help that comes from Sonnie Badu.
According to him, Sonnie Badu intended to get praises for himself from other people and that was why he made his decision public.
He added that Sonnie could have contacted him without involving the general public and not the medium he used in announcing his support.
Issac Okai, known in showbiz as Yaw Siki survived an accident in the 2013 which left him bedridden for months and also turned him into a preacher of the gospel.
Yaw Siki, Hiplife artiste turned preacher, revealed on JoyNews, that he preached in trotros, in traffic lanes and communities around Tema to support himself and his family supported by footing his bills.
Source: Daily Graphic