Obinim's lawyer came begging on his behalf – Afia Schwarzenegger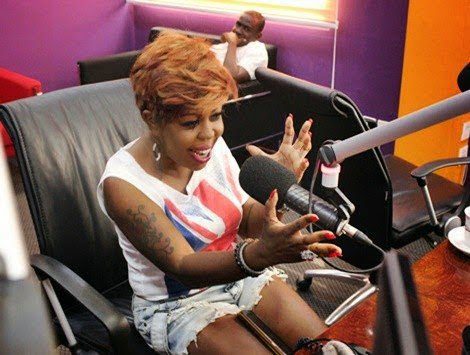 Afia Schwarzenegger
Ghanaian radio and TV personality Afia Schwarzenegger, has revealed that Gary Nimako, who is the counsel for Bishop Obinim – the Founder and Leader of God's Way International Ministry – who she is feuding with met with her to plead on his client's behalf.
The lawyer, she said, came to see her after she released series of videos questioning the character and credibility of Obinim after he (Obinim) showered invectives on her during one of his televised Sunday services.
In the videos, Schwarzenegger called Obinim names and accused him of being a fake pastor.
She claimed Obinim's abuse of her person was sparked by her refusal to give in to the bishop's persistent romantic proposals.
Her video series progressed into a social media campaign against "fake pastors" where she urged Ghanaians, Christians in particular, to "say no to fake pastors and show them the red card".
Speaking in an exclusive interview with Starr FM's Kafui Dey on the Morning StarrFriday, the actress said the pastor conceded to defeat in the brawl and sent his lawyer to plead on his behalf.
"His Lawyer, Gary Nimako came and met me and I told him point blank that if they want to apologise they should go to where they made that catastrophic statement and stand there and apologise".
Afia who also revealed her fight against Obinim was not for her own interest but in defense of Ghana's former President Jerry John Rawlings, said she has more videos in the offing.
"I made about 10 videos but only six were released. We still have four pending videos to release. If you come looking for my trouble you must have all the time in the world to face me because I have that much time to drag it," she stated.
Source: StarrFMonline.com