JOIN BLISSGH TELEGRAM CHANNEL!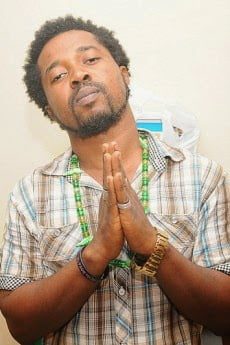 DOWNLOAD NOW
One time popular Ghanaian musician OD4, born Henry Agyei Gyamerah, is making a comeback years after he went quiet on the music scene.
Ahead of his comeback, he has announced this week that he is no more called OD4. He has changed his name to 'Mavluz', pronounced as 'marvelous.'
OD4 is an acronym for "Obiara Di Fo", literally meaning everyone is guilty. He does not want to have anything to do with it anymore.
"Well it used to be OD4, now Mavluz. I decided not to come back with my old name due to the perception some people would have. That I'm returning with the same old thing. Also, I chose the name Mavluz due to the kind of stuff I'm bringing now. I'm bringing out the all of me, vocally much more matured than before, I'm coming out with the real me and my fans will marvel. I have improved, cutting across and penetrating all the areas OD4 couldn't manifest. OD4 is no more, I am now MAVLUZ and I'm ready to marvel the world," he explained the name change.
"My fans should watch out, I'm hoisting the flag of Ghana to a whole new level, collaborating with some international music acts. They should relax, feel the music and keep the support flowing," he added.
He is known for popular songs such as "Wonya Da", "Odo Nkoaa", "Ten Thousand", "Twe ma me", "SLIMA girls" and "Darling", a lot of which he has worked on with Ras Nigga.
He also worked with several other artists such as Okuraseni Samuel of TV3 Mentor fame and Kyikin.
Source: News One
JOIN BLISSGH TELEGRAM CHANNEL!
# All the songs,images,videos,etc. are the property of their respective owners. Blissgh.com is a promotional website, All the downloadable content provided on this site (All materials) is for testing/promotion purposes only. All files placed here are for introducing purpose. READ FULL DISCLAIMER